About Sudarshan Krishnan, Ph.D.
Biography
Sudarshan Krishnan has academic and professional experience in both architecture and structural engineering. He earned his B.Arch from Sir J.J. College of Architecture, University of Mumbai, and Ph.D. in Structural Engineering from the University of Illinois at Urbana-Champaign. From 2004-2007, he was a Visiting Lecturer in the Illinois School of Architecture and ENSAV-Versailles Study Abroad Program (2004-06) in France. He joined as an Assistant Professor of Structures in 2013.
Professor Sudarshan has taught undergraduate and graduate courses on fundamentals of structures, structural systems, advanced analysis and design. His research looks for unique crossovers in geometry, architecture, and engineering. He firmly believes that (1) architecture of the future should be adaptive to serve human needs better, (2) buildings of the future will be recognized by their use of fewer resources and minimal technology, and (3) future architects and engineers may be distinguished by their designs for outer-space and not just for terrestrial architecture. In this spirit, his work focuses on lightweight structural systems and transformable structures for terrestrial and outer space applications. Professor Sudarshan is a recipient of the School of Architecture's Excellence in Teaching Award, the College of Fine and Applied Arts' Faculty Award for Excellence in Teaching, and has been consistently listed on the UIUC List of Teachers Ranked as Excellent/Outstanding by their Students for 16 different architecture and civil engineering courses. His research and teaching at the University of Illinois was recognized in the Big Ten Network's (BTN) Stories of Innovation, Impact and Inspiration.
Professor Sudarshan is an active member of Working Group-6: Tensile and Membrane Structures, and Working Group-15: Structural Morphology, of the International Association of Shell and Spatial Structures (IASS). He serves on the American Society of Civil Engineers' (ASCE) Aerospace Division's Space Engineering and Construction Technical Committee, and the ASCE/ACI-421 Reinforced Concrete Slabs Committee. He is the past Program Chair of the Architectural Engineering Division of American Society for Engineering Education (ASEE).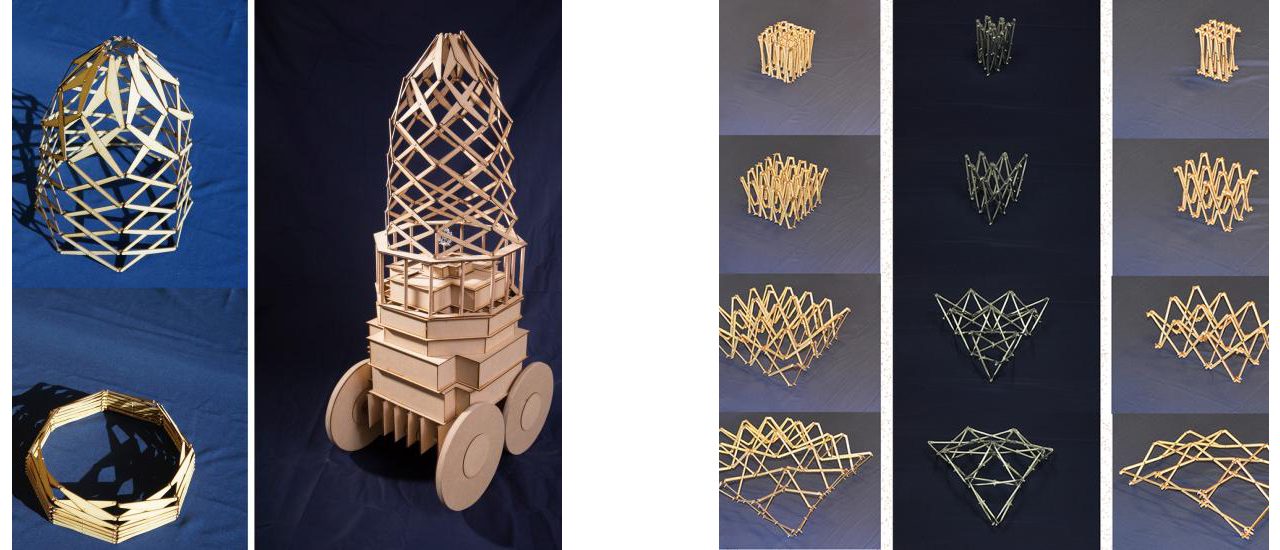 Education
Ph.D. Civil Engineering (Structural), University of Illinois at Urbana-Champaign (2015)
Master of Science, Civil Engineering (Structural), University of Illinois at Urbana-Champaign (2004)
Master of Architecture, Structures Program, University of Illinois at Urbana-Champaign (2004)
Master of Science in Architectural Theory, Texas A&M University (2001)
Bachelor of Architecture, Sir J.J. College of Architecture, University of Mumbai (2000)
Teaching and advising
Classes taught
ARCH 351/251: Statics and Dynamics
ARCH 352/252: Mechanics of Materials
ARCH 409: Architecture of World's Fairs and Expos
ARCH 435: Structural Systems and Construction Methods
ARCH 452: Theory of Reinforced Concrete
ARCH 536/502: Planning and Design of Structural Systems (Structural Planning)
ARCH 550: Reinforced Concrete Design
ARCH 551: Structural Analysis
ARCH 552: Soil Mechanics and Foundations
ARCH 558: Structural Wood Design
ARCH 560: Advanced Structural Analysis
ARCH 595DS: Deployable Structures
ARCH 401 and 597: Independent Study on Special Topics
CEE 469: Wood Structures