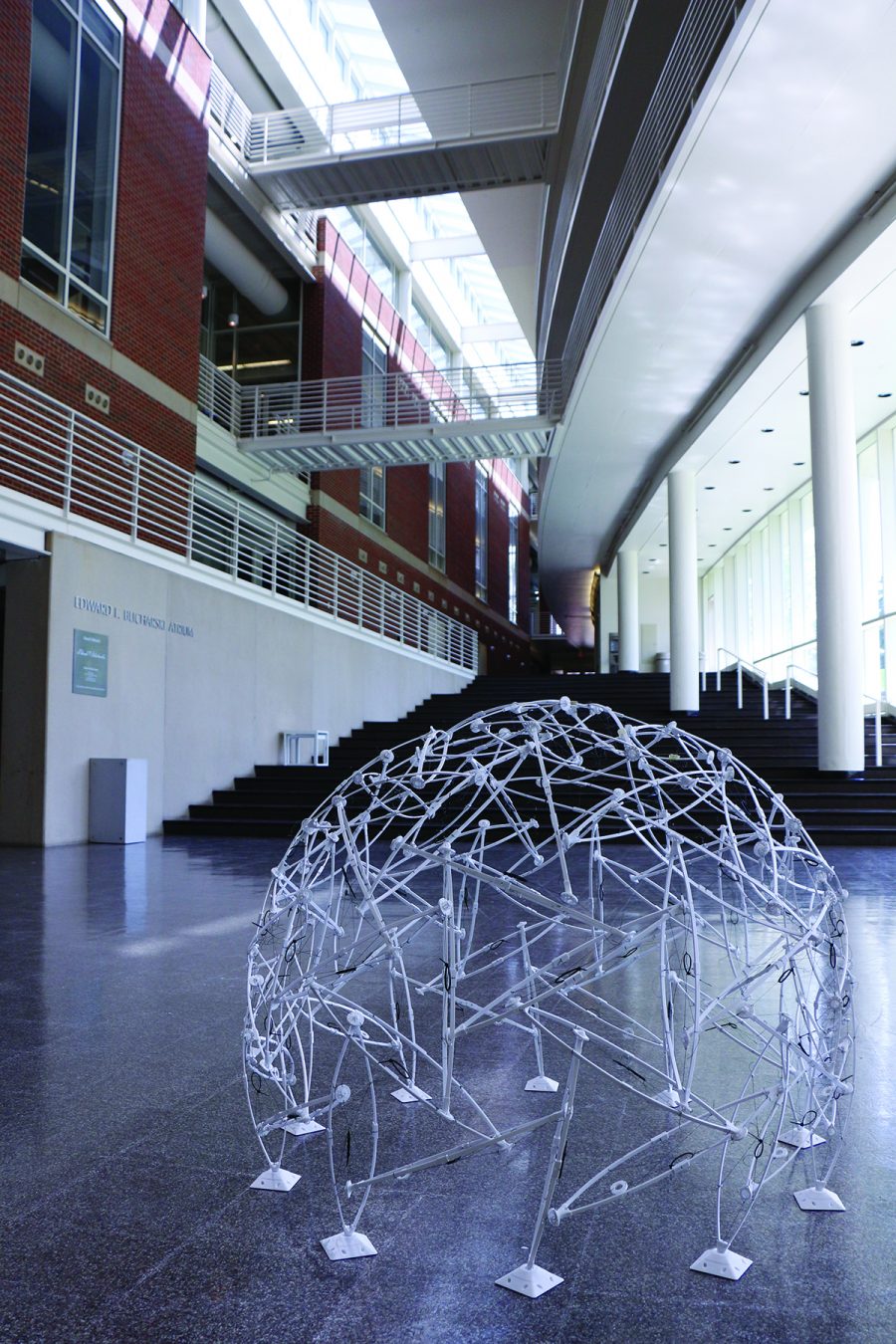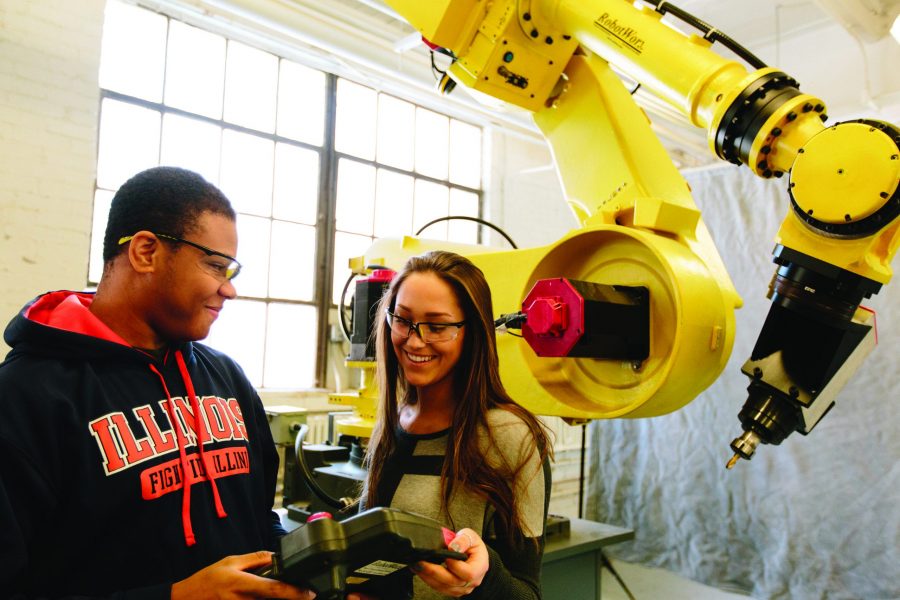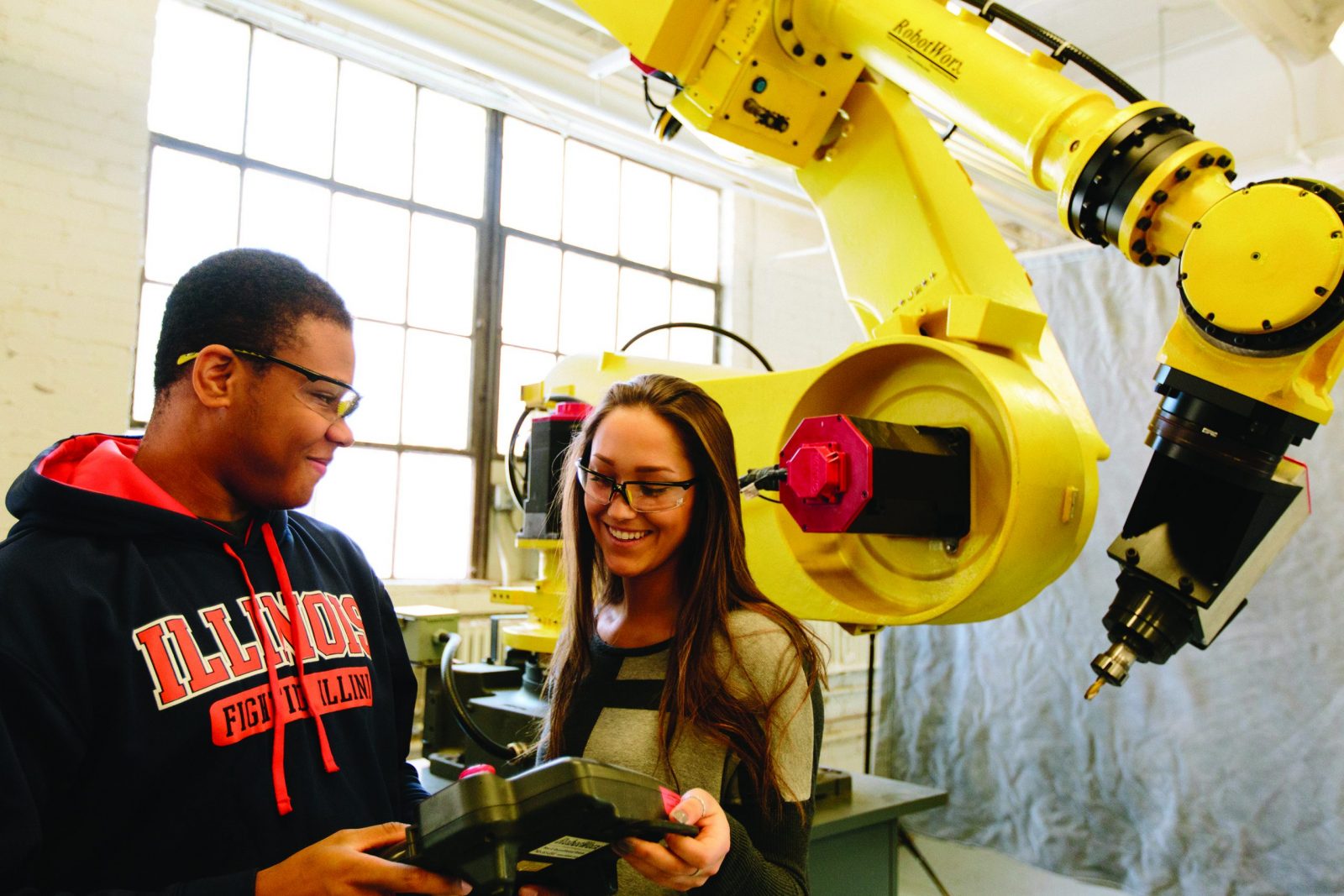 Facilities and Spaces
Facilities and Spaces
Studios
The School of Architecture studio spaces are located in three buildings adjacent to the South Quad on the University of Illinois campus:
The Architecture Annex holds freshman and sophomore design workshops
The Architecture Building holds junior and senior studios
Temple Hoyne Buell Hall holds graduate studios
Each student receives  a dedicated work space in one of these buildings, and all buildings typically offer 24-hour access. Adjustments to this schedule have been made to accommodate COVID-19 building maintenance protocols.
Ricker Library
Ricker Library was first housed in Engineering Hall, and opened in the Fall of 1894 (Block 2013). It was later moved to the Architecture and Kindred Spirits building ca. 1927. In recognition of this founding role, the University's Board of Trustees in 1917 authorized the Library to name the unit in Professor Ricker's honor.
Today, the collections of the Ricker Library of Architecture and Art include more than 120,000 volumes and 33,000 serials (some housed in the Library's main book stacks) 35,000 microforms, and a small but burgeoning collection of video. The holdings cover the fields of architecture, architectural history, art, art history, design, museum studies, and art education. Visit the library online.
Fabrication and Printing
The School of Architecture is equipped with three fabrication shops: the Woodshop, the DigiFab Shop, and the Print/3D Print Labs. The shops are dedicated to providing a safe and well equipped environment where students are able to explore all aspects of design and fabrication.
The print labs are operated by student staff. We have various printers, plotters, scanners, computers, and 3D printers available for student and faculty use. All 3D prints and machine maintenance are to be completed by staff.
For more information and details on available equipment, see Resources for Current Students.
Computing
The School of Architecture maintains three computer labs with more than 50 machines. These are equipped with industry-standard software for 3D modeling, rendering, photo editing, and document layout. Two state-of-the-art print labs are equipped with nine large-format plotters, including one photo plotter and one large-format scanner. Print labs also have color and black and white laser printers. Additionally, the school maintains Template Studios which house large scale, individual use, Wacom tablets utilized in the creative process of the studio.
We encourage students to purchase a laptop for use throughout their program. Please see below for our suggested specifications.
Exhibitions, Reviews, and Events
We host exhibitions, reviews, and events across our three buildings. Temple Buell Architecture Gallery, located in the historic Architecture Building, accommodates large-scale undergraduate reviews and exhibits, as well as college-wide lectures and symposia. In Temple Buell Hall, two gallery spaces hold smaller installations, and studios and pin-up rooms act as ongoing galleries for design work. The Architecture Annex is a flexible and shifting studio space, with multiple configurations for pin-ups and reviews.
Erlanger House, located in historic West Urbana, was designed by architect and professor Jack Baker in 1964. Today it accommodates multiple events series, include the Ph.D. program's Erlanger Evenings, and houses visiting faculty, scholars, and practitioners for the College of Fine and Applied Arts.
More information on Computing