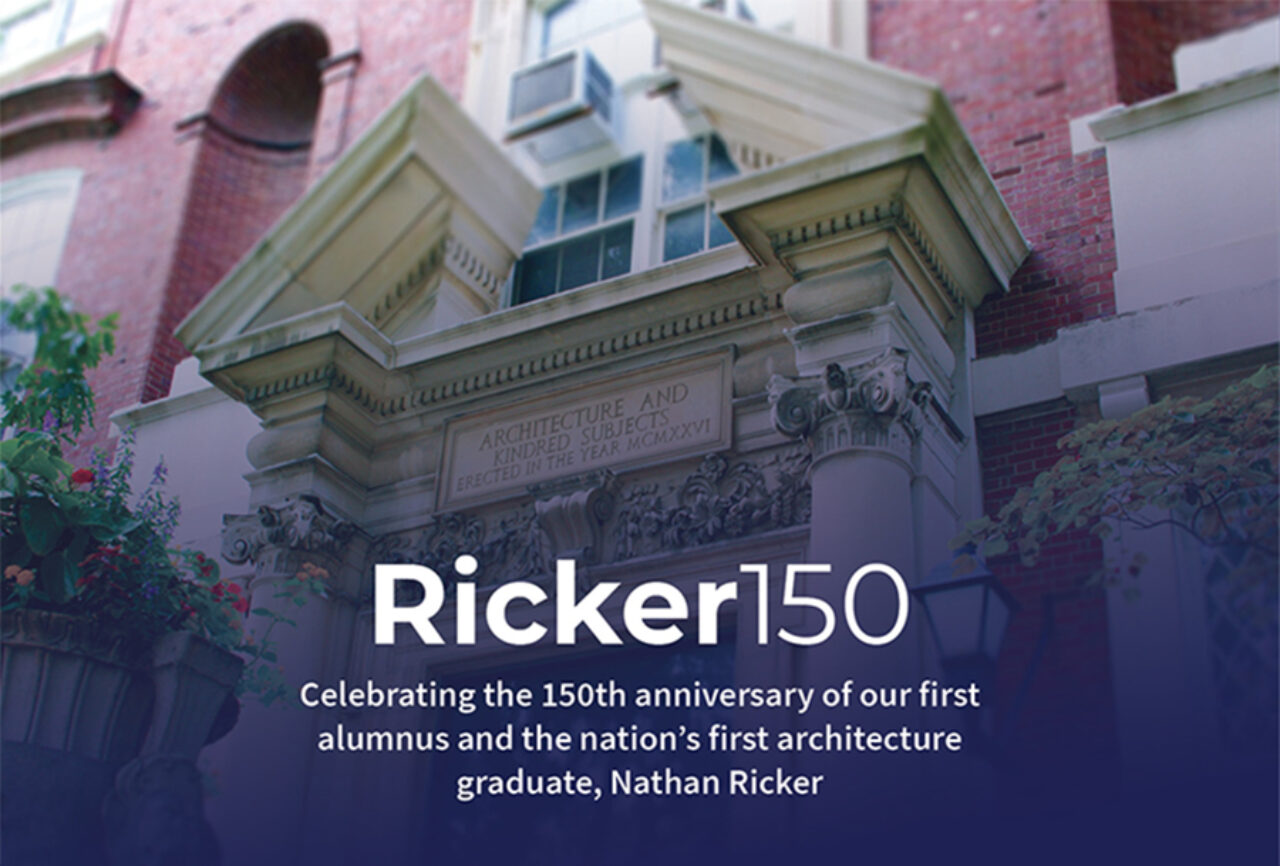 Join Us in Celebrating the 150th Anniversary of Architecture's First Alum
Together we are raising funds for scholarships to attract and retain the best students, our visiting lecture series to secure top professionals and enrich student learning, optimized design studios, cutting-edge digital fabrication technologies, and experiential learning opportunities at home and abroad. As the Illinois School of Architecture continues to build on its unique history, we, much like Nathan Ricker, want to solidify the school's role in the future of architectural education.
Ricker150 will provide ongoing support to enable the school to push boundaries, redefine creativity, and inspire the next generation of architects to lead within their field. Consider being a part of the historic Ricker150 fundraising initiative by donating. The Ricker150 Week of Giving took place May 8-14 to celebrate the official anniversary of Ricker's graduation. You can still support this initiative by donating below or through yourgift.illinois.edu/Ricker150. Thank you!
Make a Gift for the Ricker150 Fundraising Initiative