About Aneesha Dharwadker, AIA
Biography
Aneesha Dharwadker is an Assistant Professor at the University of Illinois, with joint appointments in the School of Architecture and Department of Landscape Architecture. Her teaching and scholarship examine globalization, colonialism, and contemporary social issues in relation to the built environment.
She is the founder of Chicago Design Office and editor of Transect, a journal of design criticism. In 2022, she received the New Faculty Teaching Award from the Association of Collegiate Schools of Architecture (ACSA). Dharwadker is a licensed architect in Illinois.
Education
Master in Design Studies, History and Philosophy of Design, Harvard University Graduate School of Design (2012)
Bachelor of Architecture, Cornell University (2009)
Research and publications
Ongoing and upcoming research
Projects
Design & Colonialism
Between the 16th and 20th centuries, colonialism impacted nearly 85% of planet. Despite processes of administrative decolonization, we continue to live with the effects of colonialism through imbalances in both epistemologies and the built environment—in other words, how we structure knowledge about history and "othering" directly impacts how we build and occupy space. A series of publications addresses both how we teach about colonialism in a design classroom and how we critique its consequences in the built environment:
Design & Public Health
The recent opioid abuse epidemic and COVID pandemic have redefined our collective relationship to public health in the U.S. Dharwadker's research here centers design as a primary actor in what might otherwise be considered an epidemiological problem. This set of projects seeks to introduce design discourse into a larger social narrative, offering design-based ideas and methods for mitigating its most pressing problems.
In Spring 2018, Dharwadker taught a design studio in landscape architecture on this topic titled "Landscapes of Dependence." The course culminated in the publication of a website, "The Declaration of Dependence," which was both a manifesto and an archive of design research. This studio was also featured in Landscape Architecture Magazine. In 2019, Dharwadker received a grant from the University of Illinois Campus Research Board to explore relationships between Neonatal Abstinence Syndrome (infant opioid withdrawal) and the architecture of neonatal intensive care units in rural Illinois. In 2020, her design for a methadone clinic and therapy center in Venice, CA was selected for the jury shortlist in the Emotions, Architecture, Opioids international ideas competition.
"Design for Covid-19: Rethinking an American Campus and the Dilemma of the Second Wave" (The Plan Journal, 2022) presents work from a Fall 2020 graduate studio that explored how the Urbana-Champaign campus could adapt to the specifics of COVID-era social distancing. From the materiality of the ground plane to the layout of campus residences, the essay and student projects presented alongside reimagine the campus at the scales of the site, building, and dorm room.
Design & Literacy
This set of projects carried out through Chicago Design Office place architecture in direct dialogue with literacy, in both an academic sense and a cultural one. Crossing the Skyline­, a speculative proposal for downtown Chicago, links the Harold Washington Library and the Metropolitan Correctional Center with a library annex. This proposal establishes a blurred zone between the public and the imprisoned where the primary activity is reading. While it is not intended to be a literal construction, it deploys architecture critically to generate new questions about the role, location, and physical form of prisons, as well as the positive role reading and writing can play in rehabilitation and reentry.
Built and ongoing projects on this topic include the FirstFollowers Learning Lab in Champaign, a design-build renovation that supports individuals with community reentry. The Learning Lab is used as a community center for shared meals, job training, construction tutorials, and chess lessons, and provides access to a computer lab for scholars enrolled in FirstFollowers' GoMAD program. The Imagination Station, part of the 2022 Chicago Sukkah Design Festival, provides a reading and cultural literacy pavilion for Men Making A Difference, a children-focused non-profit in North Lawndale, Chicago.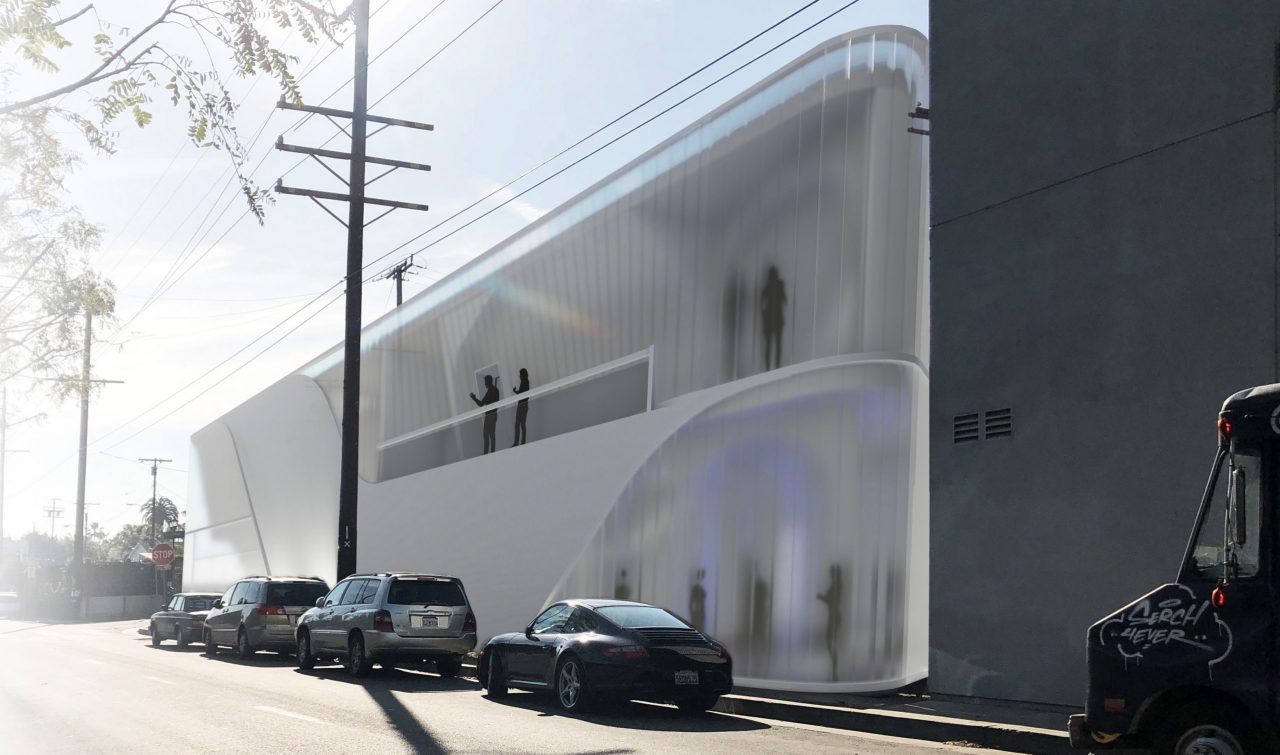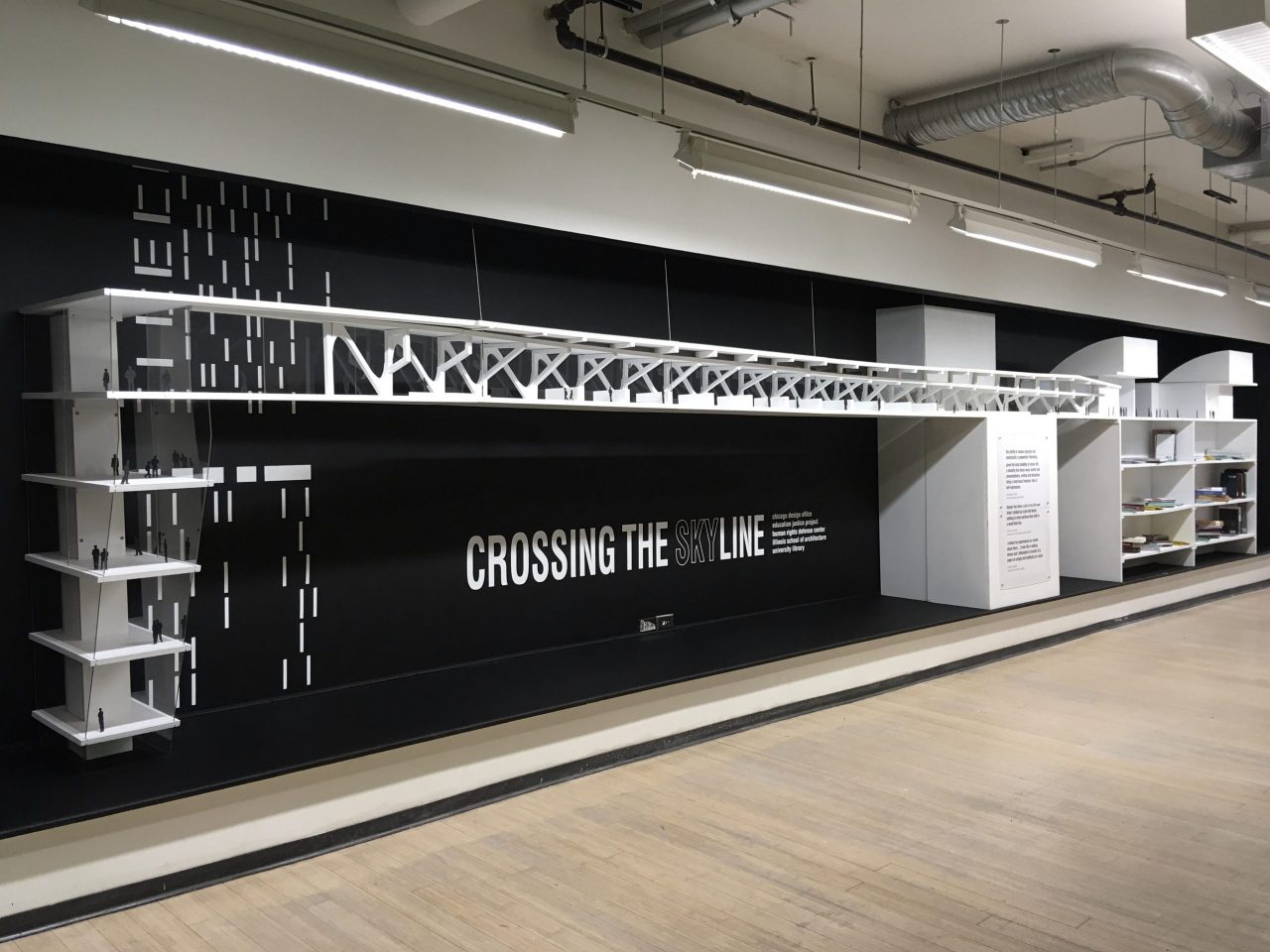 Selected publications
Essays
Dharwadker, Aneesha. "Design for Covid-19: Rethinking an American Campus and the Dilemma of the Second Wave," The Plan Journal (2022).
Dharwadker, Aneesha. "Dystopia's Ghost," Places Journal (2022).
Dharwadker, Aneesha. "A Reading List for the End of Architecture," Dialectic VII: Architecture and Citizenship—Decolonizing Architectural Pedagogy (2019): 41-48.
Dharwadker, Aneesha. "Ort der Widersprüche (A Place of Contradictions)." Baumeister (December 2018): pp. 40-50. German.
Competitions
"Middle House on the Prairie: Designing for Urban Bio/Diversity," Come Home: Missing Middle Infill Housing Competition, hosted by the Chicago Architecture Center and City of Chicago. Jury Shortlist (2023).
"Embrace: Methadone Clinic and Therapy Center." Emotions, Architecture, Opioids International Ideas Competition, hosted by Combo Competitions. Jury Shortlist (2020)
"Crossing the Skyline." Chicago Prize Competition, hosted by the Chicago Architectural Club. Second Place (2019).
"Two-Plex." Disruptive Design Affordable Housing Competition, hosted by the Chicago Housing Policy Task Force. Jury Shortlist (2019).
Exhibitions
"Come Home: Missing Middle Infill Housing," Chicago Architecture Center Skyscraper Gallery, Chicago, IL (Spring 2023).
Chicago Sukkah Design Festival, North Lawndale, Chicago, IL (2022).
Dharwadker, Aneesha. "Crossing the Skyline." School of the Art Institute of Chicago, Chicago, IL (2019-2020).
Dharwadker, Aneesha. "Native Citizenship." Form N-X00: New Forms for Citizenship, US Pavilion, Venice Architecture Bienniale (online, 2018).
Teaching and advising
Classes taught
Studios and Design Workshops
ARCH 371: Architectural Design and Urbanism
ARCH 574: Design for COVID-19—Rethinking the University Campus
ARCH 273: Strategies for Architectural Design
ARCH 373: Architectural Design in the Landscape
LA 336/438: Landscapes of Dependence
LA 335: Community and Open Space Design
Seminars
FAA 430: Sustainable Design Capstone Seminar
ARCH 576/LA 587: Global Design Practice—Themes, Critiques, and Radical Alternatives
LA 390: Empire of Extraction
Technical Courses
LA 343: Landscape Construction
LA 280: Design Communications 1
Students advised
Chair, MLA Thesis Committee for Max Rouzer, 2023-24.
Chair, MLA Thesis Committee for Sareen Ohannessian, 2021-22. "Superkilen: Friction Fitting In."
Member, Ph.D. Committee for Yvonne Gu, 2019-20. "Discerning The Role Of Geodesign In Landscape Architecture: Exploring Its Relations With Systems Thinking And Resilience And Its Role In Planning Support System (PSS) Technologies." 
Member, MLA Thesis Committee for Saloni Chawla, 2017-18. "Walking the Faithscapes of Varanasi, India: Pilgrimage of the Panchkroshi Yatra."