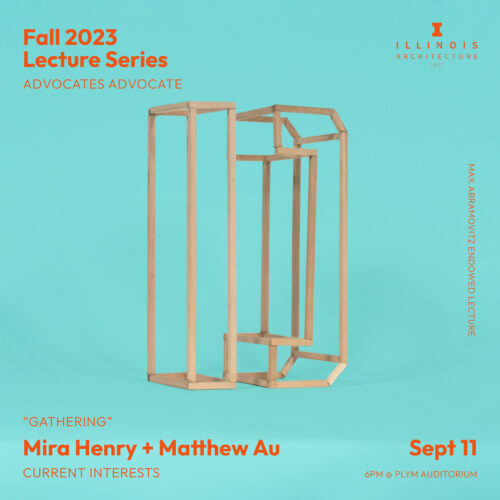 Mira Henry and Matthew Au
Current Interests is a Los Angeles based architectural design studio founded by Matthew Au and Mira Henry. As a creative collaboration, Current Interests' built work is grounded in notions of material specificity, color relationships, assembly details, and an engagement in critical cultural thinking. Matthew and Mira are design faculty at Southern California Institute for Architecture and have visiting faculty appointments at Princeton University and Harvard Graduate School of Design. Matthew's academic work is deeply influenced by the history of conceptual art practice as he examines the spaces and tools of production, and the lines of communication that connect the worlds of design and building. He holds a Bachelor in Studio Art and Art History from the University of California, San Diego, and a Master of Architecture from Southern California Institute of Architecture. Mira's formal research and writing focus on architecture, race, and materiality. She is a registered architect and is the recipient of the 2019 Architectural League Prize, Henry Adams AIA Award, and Archiprix International Gold Medal. Mira holds a Bachelor in Art History from the University of Chicago and a Master of Architecture from UCLA.
This lecture is supported by the Max Abramovitz Endowment Fund.