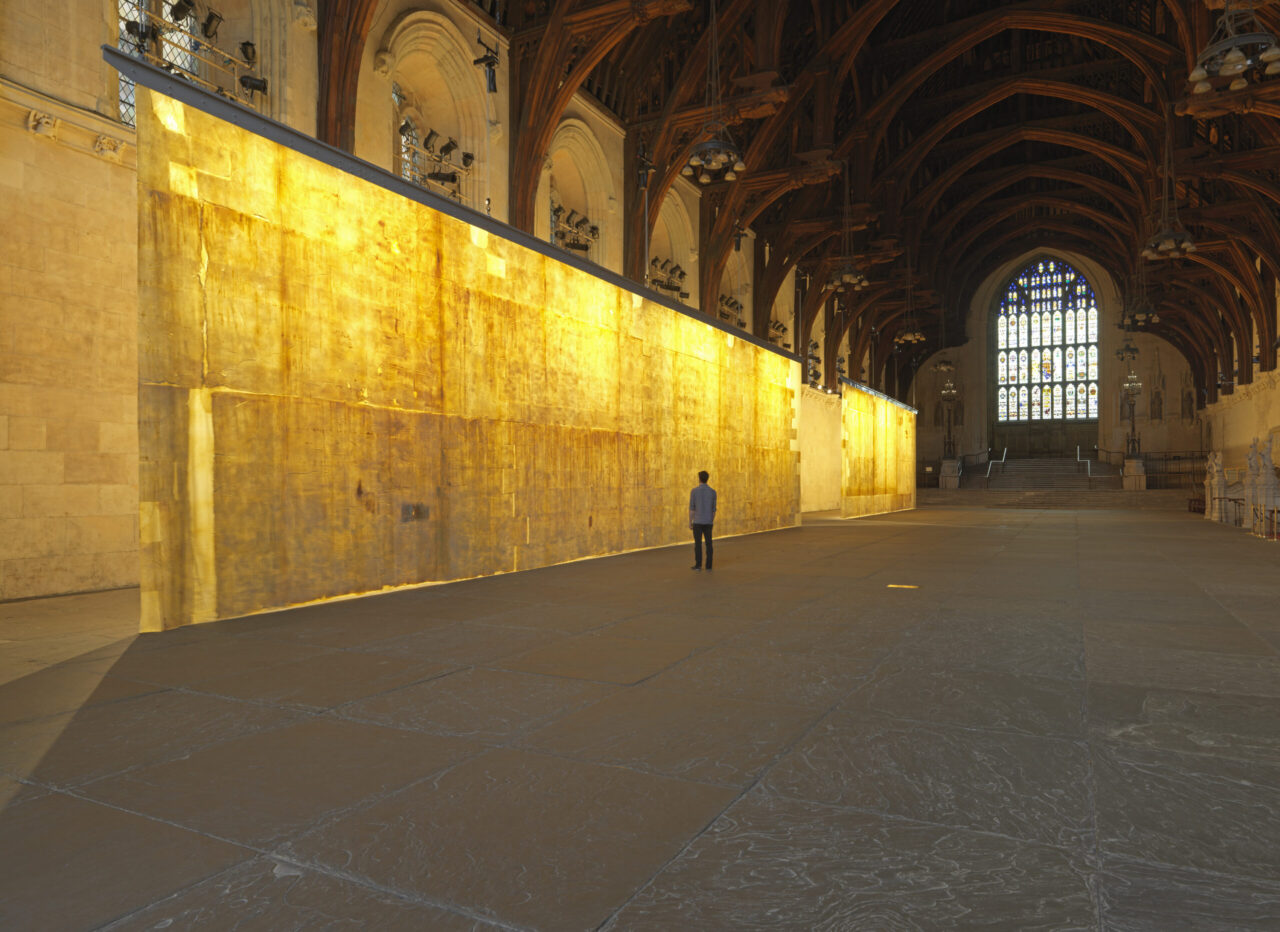 Bio
This is a Max Abramovitz Endowed Lecture
Illinois Ricker Library has pulled together some publications and videos on our lecture guest. Please visit this link to view.
Talk Abstract: Dust, the kind the atmosphere deposits on buildings, is an important historical and environmental record that usually goes unrecognized. The artworks in The Ethics of Dust series isolate dust and make it tangible by transferring it from the surface of buildings onto translucent casts. In this lecture, I will present a selection of dust casts taken from buildings around the world, and discuss the unexpected histories that each of them unveils. I will connect the dots between these punctual histories to outline a larger concept they all contribute to, namely that of atmospheric heritage. Taken together, The Ethics of Dust amounts to more than the sum of its particles, challenging the conceptual duality of tangible / intangible heritage, the limits of governmentality, and the politics of belonging, or so I will argue.
Bio: Jorge Otero-Pailos works at the intersection of art, architecture and preservation. He is Professor and Director of Historic Preservation at Columbia University's GSAPP. He is best known for making monumental casts of historically charged buildings, drawing from his formal training in architecture and preservation to create artworks that address themes of memory, history and transition, inviting the viewer to consider monuments as powerful agents for cultural connection, questioning and understanding.
Otero-Pailos employs the material residues of our modernity – including airborne atmospheric dust, waterways, traces of sweat and body sounds, maps, even embassy security fences, to render their invisible meanings visible. Notably, he has used experimental preservation cleaning techniques designed to restore landmarked buildings, as well as reenactment methodologies, as part of his creative process. His site-specific series, The Ethics of Dust, is an ongoing, decade-long investigation resulting from cleaning dust and the residue of pollution from monuments such as the Doge's Palace in Venice; Westminster Hall in the Houses of Parliament, London; the U.S. Old Mint in San Francisco; and Trajan's Column at the Victoria & Albert Museum, London.
Otero-Pailos is the founder and editor of the journal Future Anterior, author of Architecture's Historical Turn (2010) and contributor to scholarly journals and books including the Oxford Encyclopedia of Aesthetics and Rem Koolhaas' Preservation Is Overtaking Us (2014). He has received awards from major art, architecture and preservation organizations including the Kress Foundation, the Graham Foundation, the Fitch Foundation, and the Canadian Center for Architecture; in 2012 he received the UNESCO Eminent Professional Award and he is the recipient of the 2021-22 American Academy in Rome Residency in the visual arts. Otero-Pailos studied architecture at Cornell University, holds a Ph.D. from MIT, and was a founding faculty member of the School of Architecture at the Polytechnic University of Puerto Rico