About Aneesha Dharwadker
Biography
Aneesha Dharwadker is an Assistant Professor at the University of Illinois, with joint appointments in the School of Architecture and Department of Landscape Architecture. Her teaching and scholarship examine globalization, colonialism, and contemporary social issues in relation to the built environment.
She is the founder of Chicago Design Office and editor of Transect, a journal of design criticism.
Education
Master in Design Studies, History and Philosophy of Design, Harvard University Graduate School of Design (2012)
Bachelor of Architecture, Cornell University (2009)
Research and publications
Ongoing and upcoming research
Projects
Decolonizing Design
This project examines relationships between imperialism, colonialism, and today's built environment, proposing ways to challenge the continuing power imbalance between places, people, and ideas. Topics include British resource extraction and the resulting capital flows and architectures produced; links between colonialism and climate change; and decolonizing teaching methods for architecture history and theory.
Opioids and the Built Environment
The American opioid epidemic has expanded to new geographies and populations in the past decade, affecting not only dense urban centers but also dispersed rural regions. The reasons for this are numerous and interlinked, ranging from under-funded rural hospitals to shrinking local economies, declining environmental quality, and expanding pharmaceutical and black-market drug networks. This project argues that design is a highly impactful (but currently under-explored) method for mitigating the effects of opioid abuse.
In Spring 2018, Professor Dharwadker taught a design studio in landscape architecture on this topic titled "Landscapes of Dependence." The course culminated in the publication of a website, The Declaration of Dependence, which is both a manifesto and an archive of design research. This studio was also featured in Landscape Architecture Magazine. In 2019, Dharwadker received a grant from the University of Illinois Campus Research Board to explore relationships between Neonatal Abstinence Syndrome (infant opioid withdrawal) and the architecture of neonatal intensive care units in rural Illinois. In 2020, her design for a methadone clinic and therapy center in Venice, CA was selected for the jury shortlist in the Emotions, Architecture, Opioids international ideas competition.
Architecture, Literacy, and Incarceration
As we experience a new national election, criminal justice reform is a prominent topic in public discourse. This project serves as a reminder that beyond policy, the architecture of the prison system needs to be rethought. Rehabilitation can occur more successfully if the everyday spaces of corrections are reshaped to be more humane and accessible. Crossing the Skyline­, a speculative design proposal for downtown Chicago, links the Harold Washington Library and the Metropolitan Correctional Center with a library annex. This proposal establishes a blurred zone between the public and the imprisoned where the primary activity is reading. While it is not intended to be a literal construction, it deploys architecture critically to generate new questions about the role, location, and physical form of prisons. Must incarceration always equal isolation? Can we provide other kinds spaces—especially hybrid or shared ones—that challenge ingrained instincts, fears, and stigmas about imprisonment? What positive effects can new, connective architectures have on a deeply fractured system? Finally, how can increased literacy assist in rehabilitation and reduce recidivism?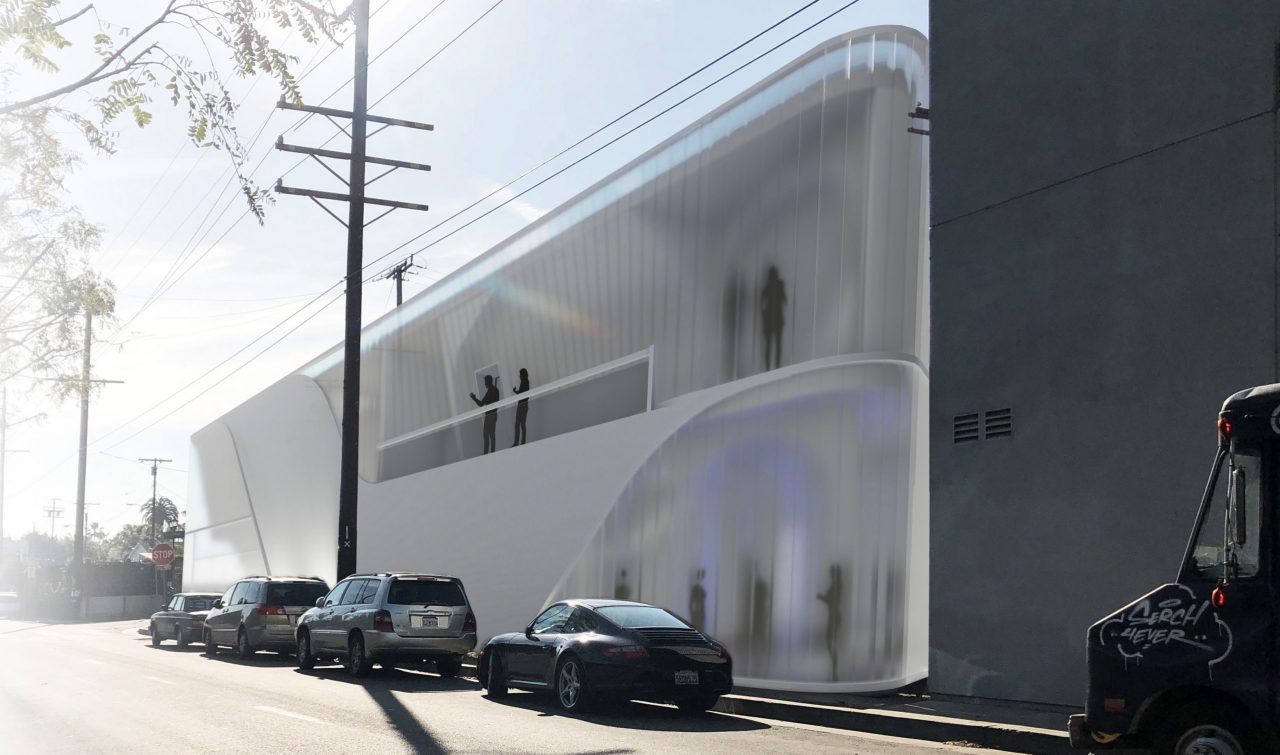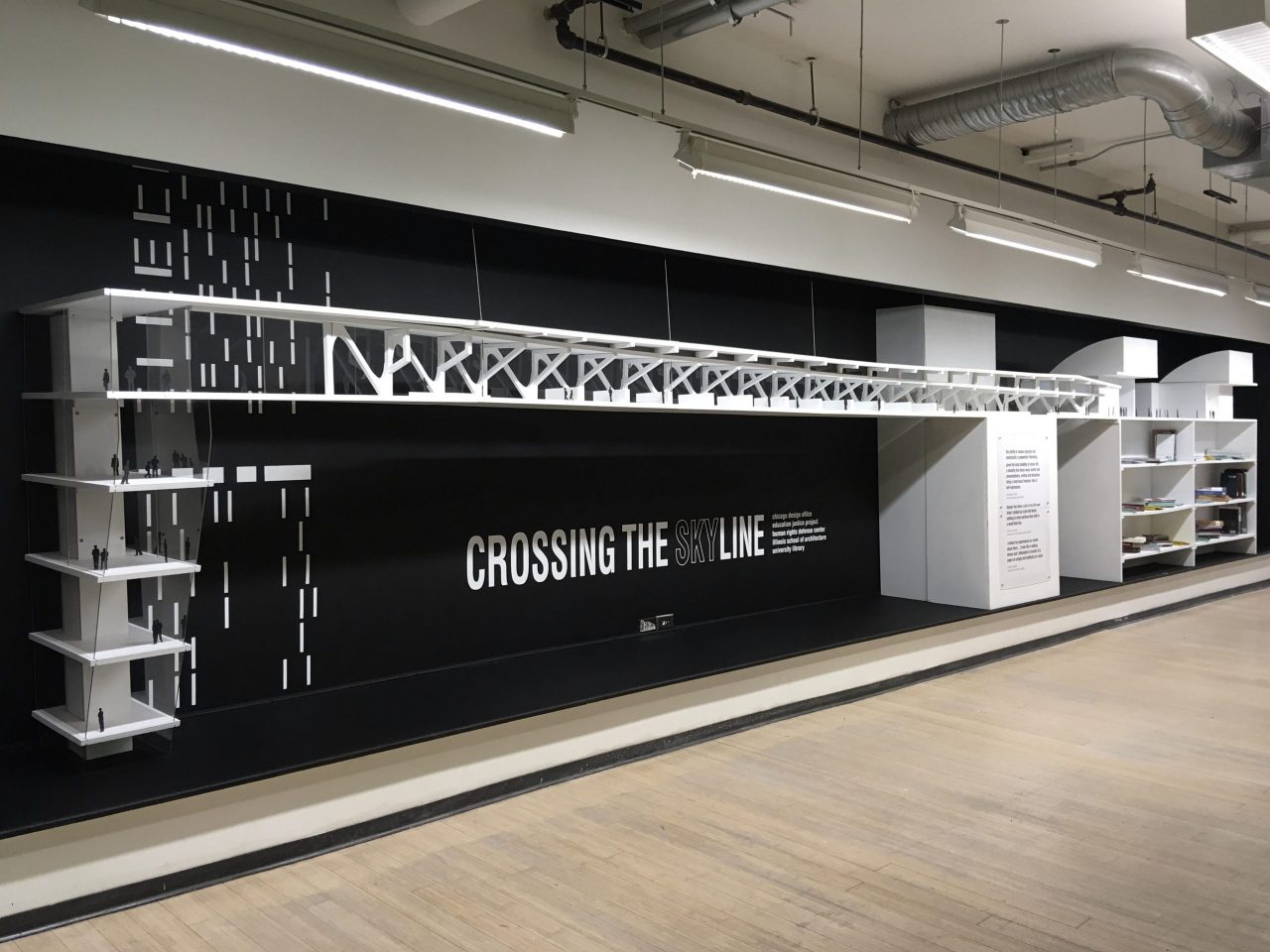 Selected publications
Essays
Dharwadker, Aneesha. "Global Design Practice: Themes, Critiques, and Radical Alternatives," Places Journal Reading List Series, 2020.
Dharwadker, Aneesha. "A Reading List for the End of Architecture," Dialectic VII: Architecture and Citizenship—Decolonizing Architectural Pedagogy (2019): 41-48.
Dharwadker, Aneesha. "Ort der Widersprüche (A Place of Contradictions)." Baumeister (December 2018): pp. 40-50. German.
Competitions
"Embrace: Methadone Clinic and Therapy Center." Emotions, Architecture, Opioids International Ideas Competition, hosted by Combo Competitions. Jury Shortlist (2020)
"Crossing the Skyline." Chicago Prize Competition, hosted by the Chicago Architectural Club. Second Place (2019).
"Two-Plex." Disruptive Design Affordable Housing Competition, hosted by the Chicago Housing Policy Task Force. Jury Shortlist (2019).
Exhibitions
Dharwadker, Aneesha. "Crossing the Skyline." School of the Art Institute of Chicago (2019-2020). Curated by Joseph Altshuler.
Dharwadker, Aneesha. "Native Citizenship." Form N-X00: New Forms for Citizenship, US Pavilion, Venice Architecture Bienniale (2018). Curated by Iker Gil.
Teaching and advising
Classes taught
Studios and Design Workshops
ARCH 371: Architectural Design and Urbanism (Fall 2021)
ARCH 574: Design for COVID-19—Rethinking the University Campus (Fall 2020)
ARCH 273: Strategies for Architectural Design (Fall 2019)
ARCH 373: Architectural Design in the Landscape (Fall 2018)
LA 336/438: Landscapes of Dependence (Spring 2018)
LA 335: Community and Open Space Design (Fall 2017, Fall 2016)
Seminars
FAA 430: Sustainable Design Capstone Seminar (Fall 2021)
ARCH 576/LA 587: Global Design Practice—Themes, Critiques, and Radical Alternatives (Fall 2020, Fall 2018)
LA 390: Empire of Extraction (Spring 2017)
Technical Courses
LA 343: Landscape Construction (Spring 2020, Spring 2018, Spring 2017)
LA 280: Design Communications 1 (Fall 2021, Fall 2017, Fall 2016)
Students advised
Chair, MLA Thesis Committee for Sareen Ohannessian, 2021-.
Member, Ph.D. Committee for Yvonne Gu, 2019-2020. "Discerning The Role Of Geodesign In Landscape Architecture: Exploring Its Relations With Systems Thinking And Resilience And Its Role In Planning Support System (PSS) Technologies."